akruti clinic
Akruti Clinic for Cosmetic & Plastic Surgery in Hyderabad
6th Phase, Near Malaysian Town Ship, KPHB, Hyderabad
Biography
Akruti Clinic for Cosmetic & Plastic Surgery in Hyderabad, this one of the best hospitals in Hyderabad. Akruti conveys its hearty thanks to all the patients for their positive reviews which made us be ranked as Number 1 Center for Cosmetic Surgery in Hyderabad by Times Health Survey. We thank once again for the trust and faith reposed in Akruti.
Akruti is established with the sole mission to deliver world-class, holistic, and affordable plastic & cosmetology care. Akruti is a one-stop destination for pertinent care with extreme compassion and advanced technology.
Over the years, we have developed a lot however the values we built remain the same to meet our patients' expectations with great attention.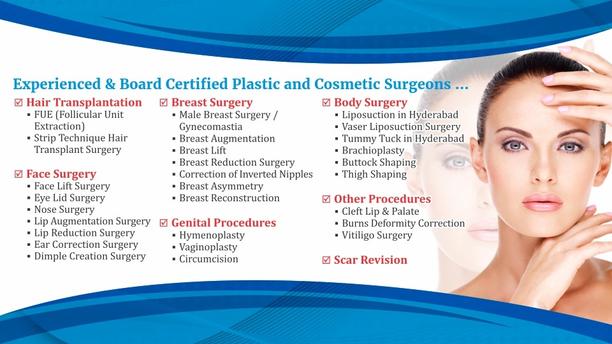 Education & Experience
Education
Title:

Akruti Institute of Plastic and Cosmetic Surgery

Degree:

mbbs

Institution:

Akruti Institute of Plastic and Cosmetic Surgery

Date:

since 2013

Country:

India
Experience
Title:

Akruti Institute of Plastic and Cosmetic Surgery

Organisation:

Akruti Institute of Plastic and Cosmetic Surgery

Date:

since 2013
Location
6th Phase, Near Malaysian Town Ship, KPHB, Hyderabad