Behavioural Science provides the key to reducing diabetes
---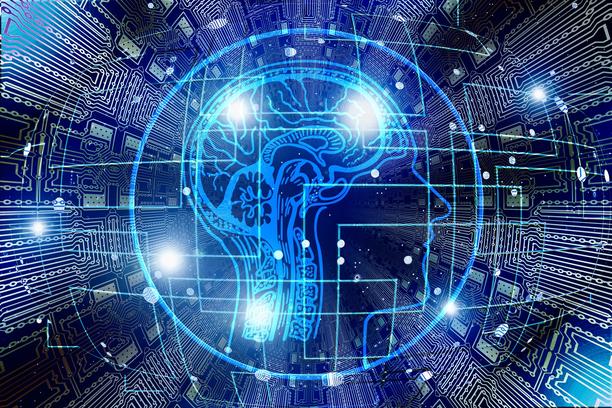 Behavioural Science provides the key to reducing diabetes
Behavioural techniques can help reduce the burden of all chronic non-commuicable diseases

Each year hundreds of millions are spent on diabetes education that fails

Each year Diabetes UK (DUK) calls on the government to "do more"

Each year the personal, social and fiscal burden of diabetes increases

Wandsworth CCG is implementing a new pathway of care for diabetes

The new pathway of care benefits from behavioural science

DUK should advocate behavioural techniques that change behaviour

To reverse the diabetes epidemic, and slow the vast and escalating cost of the condition, Diabetes UK (DUK) should promote behavioural science techniques for diabetes education such as those, which are now being implemented by Wandsworth CCG.

Current strategies are failing
According to DUK diabetes is the fastest growing health threat of our times, current care models are not working, and the condition is currently estimated to cost the UK £23.7bn annually. This figure is set to rise to £40bn by 2035 if nothing changes.
In August 2015 Barbara Young, CEO of DUK, warned that diabetes is being allowed to spiral out of control. "With a record number of people now living with diabetes in the UK, there is no time to waste: the government must act now," she said.

The poor state of diabetes education and care in England is leading to avoidable deaths, record rates of complications, and huge costs to the NHS: 1.2 million more people have diabetes now than a decade ago (a 60% increase), and DUK has warned that its cost could, "bankrupt the NHS".

DUK, NHS England, and Public Health England (PHE) spend millions on diabetes education, prevention and screening programs, which have failed to dent the burden of the condition.

---
Diabetes
Diabetes is a chronic condition and, if poorly managed, can lead to devastating complications, including blindness, amputations, kidney failure, stroke and early death. To prevent, detect, and slow the progression of complications, best-practice guidelines say that people living with the condition should regularly receive nine checks, which include: weight, blood pressure, eyes, HbA1c, urinary albumin (indicates kidney function), feet, serum cholesterol (level of cholesterol in the blood), smoking, and serum creatinine (indicates kidney function). Official audits of NHS care in England and Wales show that some 33% of people with diabetes do not receive these checks.
---
Effective education and care save money
Earlier in 2015 Barbara Young said, "Better on-going standards of care will save money, and reduce pressure on NHS resources. It's about people getting the checks they need at their GP surgery, and giving people the support and education they need to be able to manage their own condition".

A better approach
DUK needs to adopt and advocate tried and tested behavioural principles that will lower the risk of T2DM, propel those living with T2DM into self-management, and slow the onset of devastating and costly complications.

Behavioural scientists have generated a set of principles about how people engage in judgments and decision-making, and these have been successfully used by policy makers to explore, understand, and explain existing influences on how people behave, especially influences, which are unhelpful, with a view to removing or altering them.

Tried and tested by governments
The Obama Administration in the US uses behavioural techniques to 'nudge' people to make better choices for themselves and enhance public policy. Soon after Prime Minister Cameron took office in 2010, he established the "Behavioural Insight Team" to 'nudge' the long-term unemployed into work. If it is good for the White House and 10 Downing Street, it should be good enough for DUK.

Cameron's Nudge team, which is now well established, found that if staff at job centres texted details of vacancies to the unemployed, they achieved little. But, if they added a greeting such as "Hi Pat", they produced a better response; and if they signed their name, "Best of luck, John", the unemployed felt they were dealing with a local friend who wanted the best for them, and they would be more inclined to respond positively. Behavioural techniques such as these have been shown to successfully nudge people to take the right decisions about their health.

"The NHS should consider adding such techniques to its armoury of strategies to reduce the burden of diabetes", says Dr Ana Pokrajac, Diabetes Consultant at West Herts Hospitals NHS Trust, and DUK Clinical Champion for Diabetes.

An important precedent - Wandsworth CCG's new pathway of diabetes care
Wandsworth Clinical Commissioning Group (CCG) has recently adopted personalized behavioural techniques, following similar principles used in the US and UK, to help make dietary and lifestyle changes in their patients living with T2DM. Wandsworth health professionals are developing and implementing a fully automated new pathway of care for diabetes based on behavioural techniques, which they piloted in 2014, to help reduce the burden of the condition. The pathway is expected to go live in November 2015.

Dr Seth Rankin, the co-chair of Wandsworth CCG's Diabetes Group says, "We are implementing the first phase of a new and innovative pathway of care for people living with T2DM, which we piloted last year. See; "How GPs can improve diabetes outcomes and reduce costs" The new pathway is aimed to change peoples' behaviours, and to encourage people to eat healthier diets, lose weight, exercise, stop smoking, educate themselves about the condition, regularly monitor their blood and glucose levels, get their kidneys and feet checked regularly, and attend screening sessions. Behaviours that, in time, we expect will lower the risk of T2DM, propel those living with the condition into self-management, and slow the onset of devastating and costly complications".

"The fully automated pathway, borrows from behavioural science and is predicated on a rich content library of short 60 second videos, which are clustered and sent by GPs directly to peoples' smart phones. All the videos have been contributed by local Wandsworth CCG health professionals, and most are accompanied by personalized texts", says Rankin.

Figure 1 describes Wandsworth CCG's fully automated new pathway of care for people with T2DM.

Figure 1: Wandsworth CCG's new pathway of care for T2DM
Diabetes education in need of a new pathway of care
In 2015, the DUK's State of the Nation Report called on CCGs to set themselves performance improvement targets and implement diabetes action plans. The charity also urged CCGs to ensure that all people with diabetes have access to the support they need to manage their condition effectively, and that the local health system is designed to deliver this.

"The medical community, including commissioning organisations, need more specific guidance about using technology and behavioural techniques if they are to prevent those at risk from getting T2DM, and reduce the burden of diabetes. Examples like the Wandsworth CCG's initiative illustrates the strong potential of applying these techniques," says Dr Sufyan Hassain, Darzi Fellow in Clinical Leadership, Specialist Registrar and Honorary Clinical Lecturer in Diabetes, Endocrinology and Metabolism, Imperial College Healthcare NHS Trust, and Imperial College London.

Below, as part of Wandsworth CCG's new pathway of care, Roni Shavanu Saha, Consultant in Acute Medicine, Diabetes and Endocrinology at St George's University Hospital, London provides some dietary tips for people with T2DM:



(click on the image to play the video)


Excursus: behavioural techniques
Behavioural scientists have generated a set of principles about how people engage in judgments and decision-making. DUK can learn from this. For example, we are strongly influenced by who communicates information (see the illustration above about the long- term unemployed); we are motivated by incentives; we are also influenced by comparisons, and by what others do; we go along with pre-set options, for example defaults; our acts are influenced by subconscious cues, and our emotional associations can shape our actions, we seek to live up to our public commitments; and we act in ways that make us feel better about ourselves. Here are some examples, but first we describe nudge theory.

Nudge theory
'Nudge' theory was proposed originally in US 'behavioural economics', and was introduced to policy makers in 2008 by Richard Thaler and Cass Sunstein in their book, 'Nudge: Improving Decisions About Health, Wealth, and Happiness'. The behavioural principles the authors describe have been adapted and applied widely to enable and encourage change in people, and groups, and have been successfully used to motivate people to lose weight, take medications, exercise, and stop smoking. Let us explain.

The influence of others
People are influenced by what others do, and by who it is who communicates information. This knowledge is being used in the US to change the health behaviours and decisions people make. Thus, Wandsworth CCG's new pathway of care for diabetes uses videos of local health professionals to speak directly to people living with T2DM via their smartphones to nudge them into changing their behaviours. The time individuals spend watching the videos, the frequency viewed, and whether they share the videos, can easily be compared with data across the same indices for their peer group, and the comparisons fed back to individuals. By giving people information about their exercise and lifestyle choices relative to others in their peer group nudges them to change their behaviour and become healthier.

Defaults
Nudge strategies have been used successfully to change health behaviours and decisions through the use of defaults. This exploits the insight that people tend to go with the flow of current options (i.e. defaults). Health providers can pre-set options that promote health and wellbeing and reduce costs, requiring those who want to go against the grain to "opt out". This has been used successfully in the US by the Center for Disease Control and Prevention, which developed guidelines recommending that opt-out HIV screening with no separate written consent be routine in all healthcare settings.

Defaults have also been successful in presumed consent for organ donation unless someone has opted out. Austria, France, Poland and Portugal have such systems, and 90 to 100% of their citizens are thus donors, compared to only 5 to 30% in countries that do not use the donor default strategy. Also, defaults have been successfully used in preventative care. In the US, doctors nudge their patients toward regular screenings by giving them a default appointment date and time. Patients must opt out of the appointment.

Memories and subconscious cues
Behavioural science tells us that people are influenced by novel, personally relevant examples and explanations, and such knowledge is being successfully used to change people's health behaviours and decisions. Emotional associations are embedded in peoples' memories, and invoking these in images and videos shapes peoples' decisions and behaviours. Cues can be used to encourage people to make healthier choices through reminders. Nudgesize, a smartphone application, reminds its users to get their daily exercise. Reminders have also been used to nudge people to schedule their screening appointments.

Commitment and ego
Another thing we learn from behavioural science is that we seek to be consistent with our public promises and commitments, and we behave in ways that makes us feel better about ourselves. Several websites take advantage of the fact that people want to honour their public commitments. These allow users to commit themselves to achieve certain goals, such as losing weight, exercising, stop smoking, or eating a healthier diet. One example is Stickk.com, a website where users enter into binding commitment contracts by choosing a goal, such as losing weight in a given time, and appointing a referee to confirm the truth or falsity of their reports. Stickk users, who attach stakes to their goals, enter their credit card information, and if a person fails to achieve his goal, then the card is charged for the agreed amount pledged. According to Stickk it has over 56,000 contracts valued at some US$5.5m; 141,003 workouts occurred that might not have otherwise happened, and 1.1m cigarettes were not smoked that otherwise would have been.

According to a 2005 study reported in the Journal of Geriatric Physical Therapy, commitment strategies have significant influence over peoples' behaviours even without any financial stakes attached. The study described how 84% of exercisers who signed a contract met their goal, compared to only 31% in the control group who did not sign a commitment pledge. This and similar examples suggest that part of the effectiveness of commitment strategies comes from ego, and our desire to be perceived by others as strong willed and consistent. Ego plays a role in the effectiveness of many nudges.

Conclusion: the way forward
The best chance of impacting on the vast and rising incidence and cost of diabetes in the UK lies in the promotion by DUK of behavioural techniques of diabetes education such as those, which are now being implemented by Wandsworth CCG.