'Deep sleep' and palliative care
---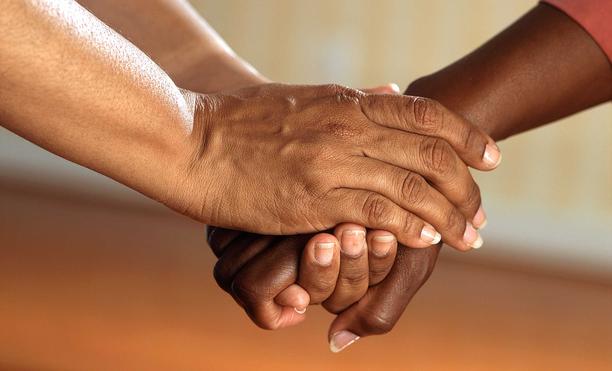 'Deep sleep' and palliative care
The UK has inadequate care for the terminally ill
France legalizes "deep sleep" for the terminally ill
Palliative care has traditionally been for people with cancer
Many people are denied choices at the end of life
The process of ageing, and dying has become medical experiences

Thousands of palliative care patients in England often fail to receive sufficient pain relief and respite from other distressing symptoms. These are the findings of a 2015 London School of Economics Report, which raises concerns since the need for palliative care is large, and rapidly increasing as the population ages, with people over 85 projected to double in the next 20 years.

The Report exposes significant gaps in services, poor communication and unclear roles and responsibilities. "Part of the problem is that palliative care has traditionally been for people with cancer, and there is currently a lack of suitable models of palliative care for people with non-cancer and increasingly complex conditions," says lead author Josie Dixon.

Non-cancer patients miss out
Those who currently miss out include: people over 85, those living alone, people living in deprived areas, and black, Asian and ethnic minority groups.

Only just over 20% of UK hospitals offer 7-day a week specialist palliative care, and the quality of hospital care is rated lower than a care home or a hospice. Despite over 70% of deaths being due to causes other than cancer – including respiratory illness, circulatory conditions and dementia – people with non-cancer diagnoses still account for only 20% of all new referrals to specialist palliative care services.

More than 56% of people now die in a care home within a year of being admitted, up from 28% in 1997. "These statistics show that care homes have a growing role in caring for people who are dying, but they need more support from GPs and specialists than currently exists," Dixon says.

The US experience
Whitfield Growdon, who teaches at the Harvard University Medical School and practices as an oncology surgeon at the Massachusetts General Hospital, Boston, suggests that the family is the primary provider of end-of-life care, and a major contributor to palliative care programs:




(click on the image to play the video)
France's 'deep sleep'
In March 2015 France passed legislation giving doctors new powers to place terminally ill patients in a "deep sleep" until they die, sparking controversy over whether euthanasia should be fully legalized. Polls show that 96% of French people support the "deep sleep" law, which will apply to patients who are conscious, but in "unbearable" pain, and whose treatment is not working or who decide to stop taking medication.

A President's legacy
France legalised "passive euthanasia" in 2005, where treatment, needed to maintain life is withheld or withdrawn, but the government has refused to go further and allow full euthanasia, or assisted suicide, despite the huge public support. The new measures, passed by a comfortable majority in the National Assembly, will allow doctors to combine passive euthanasia with "deep and continuous sedation".

The measure was a campaign promise by President Hollande who gave a commitment to allow the terminally ill afflicted by "unbearable" pain "to benefit from medical assistance to end their lives with dignity". Anti-euthanasia groups criticised the legislation as "masked euthanasia", but pro-euthanasia campaigners argue that it doesn't go far enough, and would lead to terminally ill patients "dying of hunger or thirst".

Takeaways
Ignorance, fear or anxiety about illness, death and dying can all have a negative impact upon our relationships with dying people. How can we better deal with the frailty of age, the onset of illness, and approaching death? In the 2014 BBC Reith Lectures, and in his latest book, Being Mortal: Medicine and What Matters in the End, Atul Gawande complains that we deny people choices of coping and autonomy at the end-of-life. "People live longer and better than at any other time in history. But scientific advances have turned the process of ageing, and dying into medical experiences; matters managed by health care professionals," says Gawande.