Leaning-in on digital and AI
---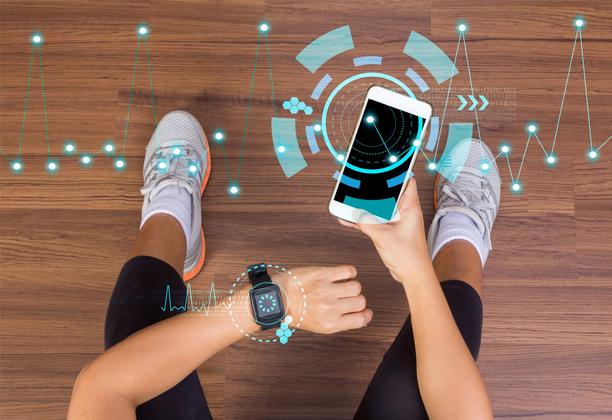 Digital therapeutics and artificial intelligence (AI) techniques are increasing their influence on the medical devices industry and fuelling a shift of healthcare away from hospitals into peoples' homes
This poses a challenge to traditional medical device companies (MedTechs) that solely focus on manufacturing physical devices for hospital-based episodic interventions
Some MedTechs are changing their business models and strategies, diverting their focus to patients, and adding digital therapeutic applications to their legacy offerings
Zimmer-Biomet and Stryker are MedTechs that have embraced digital therapeutics and AI
Stryker's CEO advises other MedTechs to 'lean-in on AI and don't be sceptical'
Leaning-in on digital and AI

Rapidly growing digital therapeutic technologies are disrupting hospital-based healthcare and posing a challenge to those medical device companies that are slow to complement their legacy physical product offerings with patient centric digital solutions. Such technologies have the potential to enhance patient outcomes, reduce healthcare costs, and give providers access to new revenue streams. Today, digital solutions increasingly contribute to the prevention, management, and treatment of a wide range of diseases and health conditions. Their rapid growth is driven by advances in the behavioural sciences, artificial intelligence (AI) techniques and the increase in the consumer health wearables market, which is converging with the regulated medical devices market. This convergence facilitates care to move away from hospitals and into peoples' homes.

This Commentary describes how two decades ago a world-renowned surgeon and CEO of a large hospital group warned that digital therapeutics would disrupt healthcare and push a lot of hospital-based care to peoples' homes. For years the medical devices industry did not pay too much attention to such warnings and continued to focus on manufacturing physical products for surgeons in hospitals. The Commentary describes two leading MedTechs - Zimmer-Biomet and Stryker – which have recently begun to reinvent themselves and embrace digital therapeutics and AI techniques expected to improve patient outcomes and reduce surgical inconsistencies. We briefly develop this thought process by suggesting how machine learning AI techniques might be employed to reduce the high failure rates of spinal surgeries. The Commentary describes the large and growing global market for digital therapeutics and
prescription
digital therapeutics, a large proportion of which are enabled by wearables and telehealth. The market for digital therapeutics is large enough and growing fast enough to pose a threat to traditional medical device companies that solely manufacture physical offerings and fail to develop digital solutions to improve patient journeys. Although some MedTechs neither have the resources nor the mindsets to develop digital solutions, it seems reasonable to suggest that, in the medium term, they will be obliged to acquire or develop such
assets to remain competitive. However, achieving this will be challenging.
Over a decade ago, Devi Shetty, warned health professionals to prepare for care to become heavily influenced by digital therapeutics, which he argued would move a significant portion of care away from hospitals and into peoples' homes. This warning had resonance because Shetty is a surgeon as well as being the founder and executive director of Narayana Health, one of India's largest hospital groups. In an interview with HealthPad in 2012 he suggested that hospitals were becoming less relevant in a new, and rapidly growing digitally driven healthcare ecosystem. "Healthcare of the future will be dramatically different to that of the past. The future is not an extension of the past. In the future, chronic illnesses will be treated at home", said Shetty and continued, "The next big thing in healthcare is not going to be a magic pill, a faster scanner, or a new operation. It's going to be digital therapeutics, which will dramatically change the way health professionals interact with patients. Every step of a patient's care journey will be informed by software. This will make healthcare safer for the patient and shift most of hospital activities to the home. If a physician doesn't have to operate on a patient, the patient can be anywhere, distance doesn't matter". Shetty repeated this argument at a 2022 Microsoft 'Future Ready' conference suggesting that, "95% of people who are unwell, don't need an operation. All they need is medical intervention, which can be enabled by digital technology and telehealth and treated in the home".

Leading MedTech companies reinventing themselves

Two decades after Shetty's warning, the CEOs of Zimmer-Biomet and Stryker, respectively Bryan Hanson, and Kevin Lobo, have made substantial commitments to digital therapeutic solutions that improve patient outcomes, reduce surgical inconsistencies and extend treatment and monitoring to the entirety of patients' journeys, much of which takes place in patients' homes. Medical device companies that fail to develop software solutions or link-up with providers of such technologies could risk losing market share to emerging competitors.
Zimmer-Biomet and digital therapeutics
Zimmer is a player in total knee arthroplasties, which involve replacing the knee joint with a prosthetic device that carries out similar functions as a person's own knee. The surgery has become routine. In 2020, US physicians carried out ~1m total knee arthroplasties, and by 2030, ~2m such procedures are expected to be carried out annually in the US. In 2020, the global total knee replacement market was valued at ~US$7.8bn, expected to grow at a CAGR of >6%, and reach ~US$12.5bn by 2027.

In 2021, Zimmer and Canary Medical, a software company, which had developed an implantable digital therapeutic application, received approval from the US Food and Drug Administration (FDA) to market Persona IQ: the world's first 'intelligent' total knee replacement. Zimmer's traditional knee prosthesis is embedded with Canary's technology to provide a range of automatic, reliable, and accurate data and analyses that facilitates remote monitoring and tracking of patients' post-operative progress long after they have left hospital. Following this success, Hanson is directing a substantial percentage of Zimmer's R&D spend on the development of digital therapeutic solutions, and Persona IQ is expected to be the first in a pipeline of intelligent joint prostheses.
Stryker and digital therapeutics
In a March 2022 interview, Stryker's CEO, Kevin Lobo, stressed his ongoing commitment to increase his company's digital therapeutic and AI capabilities. In 2021 Stryker acquired Gauss Surgical, which had developed Triton™, an AI-enabled app for real-time monitoring of blood loss during surgery. "After a mother gives birth", says Lobo "it's important to calculate how much blood she's lost. Today, this quantification is very crude and rudimentary. Triton™ allows you to use your smartphone to accurately measure the amount of blood that is in sponges as well as cannisters. It can distinguish between different liquids and measure only the haemoglobin. This is critical to determining whether a mother needs a transfusion or not. You would be shocked, even here in the US, how often a mother doesn't get a transfusion she needs or gets one she doesn't need".

In January 2022, Stryker acquired Vocera Communications for ~US$3bn. Vocera is a US Nasdaq traded company founded in 2000 that makes wireless communications systems for healthcare and has developed a digital platform, which helps connect caregivers and "disparate data-generating medical devices". The platform is used by >2,300 facilities throughout the world, including ~1,900 hospitals. Interoperability between the platform and >150 clinical and operational systems reduce health risks and enhance the consistency of surgical procedures, speeds up staff response times; and improves patient outcomes, safety, and affordability. According to Lobo, "Vocera will help Stryker significantly accelerate our digital therapeutic aspirations to improve the lives of caregivers and patients".

Lobo has made AI a shared service. Stryker employs ~200 software engineers that are using AI. "This we never had before at Stryker. AI is going to be a central core competence for our company. I can see that all our business units are going to be using AI within the next two to three years", says Lobo, who expects AI inspired digital therapeutic applications to "lead to more consistent outcomes for our procedures". According to Lobo this is "a big deal because today there are a lot of variations in surgical outcomes".
Let us briefly explain. Machine learning, a subfield of AI, is the capability of a machine to imitate intelligent human behaviour. It is the process of using mathematical models of data to help a computer to learn and adapt without following explicit human instructions. Machine learning employs algorithms (a set of instructions for solving a problem) to identify patterns in large data sets, potentially comprised of multiple sources, and then uses these patterns to create a predictive model. With increased training on more data, the results of a machine learning algorithm may become more accurate, much like how humans improve with practice. Once this point is reached, regulatory approval for the algorithm can be applied for under the FDA's category of "software as a medical device". Once approved, the algorithm may be used to help reduce the high failure rates of spinal surgery.

The digitalization of healthcare

MedTech leaders should be mindful of the impact that digital therapeutics is having on their industry, which goes far beyond embedding legacy physical offerings with sensors. Digital therapeutics is a rapidly growing healthcare modality, predicated upon scientific advances in the behavioural sciences and AI techniques, that help individuals to form habits, which improve their health, reduce healthcare costs and boosts productivity. Such software tools increasingly are used for the management and prevention of a range of debilitating and costly chronic conditions, including mental health challenges, substance abuse disorders, opioid-induced conditions, cancer, cardiovascular diseases, metabolic disorders, respiratory conditions, and inflammatory diseases. Chronic disease is a public health emergency. In the US, six in ten citizens are living with at least one chronic disorder. Not only are such conditions the leading cause of hospitalizations, disability, and death, but their total annual cost to the US exchequer, which includes lost economic productivity, is ~US$3.7trn.

The market for digital therapeutics is driven by a combination of different factors, including: technological advances, particularly consumer wearables (such as the Apple Watch and Fitbit apps, see below), the high penetration levels of mobile telephony, the growth of telehealth, the increasing demand from consumers to take more control of their health, aging populations, the large and escalating incidence of preventable chronic diseases, the need to control healthcare costs, and rising investments in digital therapeutics. According to Statista, a business data platform, in 2021 the number of people globally using digital therapeutic applications reached ~44m. Almost double the number of 2020. By 2025 the number of users is expected to reach >362m, and this only includes devices that have sought validation in clinical trials. The global digital therapeutics market is growing at a CAGR of ~31% and is projected to reach ~US$13bn by 2026, up from ~US$3.4bn in 2021.

An advantage of digital health modalities is their ability to deliver continuous personalized care and bridge large care gaps created by shortages of specialized health professionals. In the US, for instance, there are ~6,500 specialist physicians in full-time clinical practice to treat diabetes (endocrinologists), but there are ~27m Americans living with the condition. Similar health gaps occur in other common disease states. In developing economies, care gaps are even wider. For example, India has a chronic shortage of doctors and nurses and has ~77m people living with diabetes and ~55m people living with cardiovascular disease. The latter kills ~5m Indian citizens each year. India, like many other Asian countries, has chosen to deal with care gaps by establishing itself as a major presence in the digital health economy. By several key metrices, from internet connections to app downloads, both the volume and the growth of India's digital economy now exceeds those of most other countries. Expect this shift to increasingly influence corporations looking to enter and extend their franchises in large and rapidly growing medical devices markets in developing economies.
Headwinds for digital therapeutic applications, particularly in Western democracies, include challenges of informed consent to use, safety and transparency, algorithmic fairness and biases, and data privacy. Digital therapeutic applications tend to be more vulnerable to cyberattacks than traditional medical devices, which are manufactured according to strict protocols by a handful of regulated manufacturing partners. By contrast, digital applications often rely on third-party software, which may be less rigorous than the usual medical device standards. Cybersecurity threats to digital therapeutics include data theft, identity disclosure, illegally accessing data, corruption of data, loss of data, and violation of data protection. These risks are accentuated by the fact that the modality is predicated upon the continuous monitoring of patients' vital signs and increased connectivity between physicians, providers, payers, and patients and breaches can occur at various points along the path of data movement. Risk mitigation includes encryption protocols and the ability to control data access and data integrity. An indication of how quickly the US policy environment around cybersecurity is changing is in March 2022, the US Senate unanimously passed legislation, which would usher in sweeping changes to the federal legal landscape relating to cybersecurity and mandate companies to report damaging hacks and ransomware payments to the government.

Prescription digital therapeutics

Another indication of the growing significance of digital therapeutics is a recent US policy push to establish an equivalence between some wearable healthcare solutions and prescription drugs and medical devices. On 10 March 2022, two US senators, Catherine Cortez Masto, D-Nevada, and Todd Young, R-Indiana, introduced legislation to expand Medicare and Medicaid coverage to include prescription digital therapeutics. Medicare is a federally run US medical insurance programme covering ~64m citizens >65 and younger disabled people. Medicaid is a government assistance programme, funded by both federal and state governments, but run by individual states and covers the medical expenses of ~75m Americans on low incomes and with limited resources. This is significant because of the vast number of individuals covered by these health insurances and the fact that the US regulatory hurdle is one of the toughest in the world. Prescription digital therapeutics fall under the FDA category of "software as a medical device" and are subject to the same stringent requirements as drugs and medical devices, and must demonstrate evidence of clinical effectiveness, safety, and quality. After that they require a prescription for use, following a consultation with a doctor.

The bill would standardize US reimbursement codings for prescription digital therapeutics, which is expected to incentivize American doctors to increase prescribing them. This would not only facilitate greater access to a wide range of digital therapies for >44% of Americans receiving state healthcare support but potentially create a precedent for US private health insurance companies to increase their coverage of prescription digital therapeutics. This would significantly help to propel the modality into mainstream healthcare.
The future of health wearables
In June 2020, as the COVID-19 crisis escalated, the FDA expanded its guidance for non-invasive patient-monitoring technologies, including the Apple Watch's ECG function

.

In 2021, ~34m Apple Watches were sold worldwide; up from ~22.5m in 2018. In addition to smartwatches, there is a wide range of intelligent wearables that monitor your vital signs in real time, promote self-management of chronic conditions, help people to engage with their own health and incentivize them to change their behaviour to improve their health and lifestyles. Thus, digital therapeutic applications have the potential, among other things, to slow the development of chronic disorders and reduce hospital visits and readmissions. The size and growth rate of the wearable health technology market influences the decisions of insurers, employers, health providers and producers. For example, insurers use data from wearables to adjust their premiums, corporates derive benefits from their employees using wearables, which include healthier company cultures, a reduction in employee turnover, an increase in workplace safety and enhanced efficiency.
In the US, consumers' use of wearables increased from 9% to 33% in four years as of 2021. The use of wearables is likely to increase as they become more conventional, connectivity expands, and more accurate sensors are developed. Such developments are likely to provide further incentives for insurers and employers to use wearables to develop healthier lifestyles to boost profitability and cut costs. According to Gartner, a technological research and consulting firm, in 2021 worldwide user spending on wearable devices was ~ US$82bn, ~18% increase from the previous year. This seems reflective of consumers, encouraged by the COVID-19 pandemic, becoming more conscious about their health, wellbeing, and changes to their lifestyles. According to a 2021 Deloitte's survey, ~58% of US households own a smartwatch or fitness tracker, and ~39% of Americans personally own a smartwatch or fitness tracker. ~14% of consumers have bought their fitness devices since the start of the COVID pandemic in 2020, and activities such as counting steps, workout performance, heart health, and sleep quality monitoring are amongst the most popular activities.
Another factor driving the shift of care away from hospitals to peoples' homes is the development of telehealth. The COVID-19 pandemic caused telehealth usage to surge as consumers and providers sought ways to safely access and deliver healthcare. According to the US Centers for Disease Control and Prevention (CDC), by late March 2020, telehealth had increased >154% compared to the same period in 2019. Since the peak of the COVID-19 pandemic, telehealth has become a permanent part in the delivery of healthcare. The telehealth market is expected to rise to >US$397bn by 2027 from US$42bn in 2019. According to Devi Shetty the history of healthcare will be written in two sections, BC, and AC: before COVID and after COVID. "COVID-19 disrupted and transformed healthcare and forced inward looking healthcare professionals to rapidly change and adopt digital therapeutic technologies", says Shetty.

The legacy of the COVID-19 related surge in digital therapeutics is an opportunity to make permanent hybrid care modalities created during the pandemic. The foundations for the opportunity are described in a 2021 McKinsey research report, which suggests that the pandemic, (i) accelerated the growth and acceptance of telehealth, which "stabilized at ~38X higher than before the crisis", (ii) improved the attitudes of consumers and providers towards telehealth, (iii) made permanent some regulatory changes put in place during the pandemic (for example, Medicare and Medicaid's expansion of reimbursable telehealth codes introduced in 2021 for US physician fee schedules, which have been made permanent), (iv) fuelled venture capital's digital health investments, and (v) drove the adoption of digital therapeutics across a wide range of disease states.

In the changing healthcare ecosystem, a primary strategic objective for MedTech leaders is to define relevant planning cycles and efficaciously manage from one cycle to the next. The current planning cycle in the medical devices industry is influenced by data, AI techniques, and patient centric digital therapeutic solutions. To effectively manage this cycle, MedTechs might consider copying Zimmer and Stryker and acquire complementary digital therapeutic assets and capabilities. Adapting M&A knowhow and experience to make such acquisitions is an option but not without risk.
This is because enterprises with digital assets and capabilities have different cultures, development practices, reimbursement policies and data management policies and practices compared to traditional medical device companies. It seems reasonable to suggest that poorly managed acquisitions could result in MedTechs ending up with a graveyard of unfulfilled digital technologies. To reduce this risk industry leaders might consider following Stryker's example and recruit experienced digital and AI specialists, and make them a core competence.

In the near-term, disruptive digital technologies present both challenges and opportunities for medical device companies. Zimmer and Stryker have started to reinvent themselves through parallel efforts to digitize their legacy businesses, acquire complementary digital assets, and make AI a core competence. However, many MedTechs have not changed their business models and still focus R&D on making small improvements to existing product offerings. Corporate leaders considering changing their business models and strategies should be mindful that digital and AI assets and capabilities with the potential to create disruptive growth need to be protected from unnecessary bureaucratic burdens common in many traditional companies. To survive and prosper, managers might consider rethinking their operating models for innovation-led growth. The most effective models appear to combine a strategic process with multiple mechanisms for driving innovation development and scale-up. Stryker's shared service of AI expertise is one example of a contrived core "capability" expected to transform legacy devices into growth engines that could help secure the company's long-term survival. MedTech CEOs might do well to follow Lobo's advice and, "lean-in on AI and do not be sceptical.".