Diabetes wars
---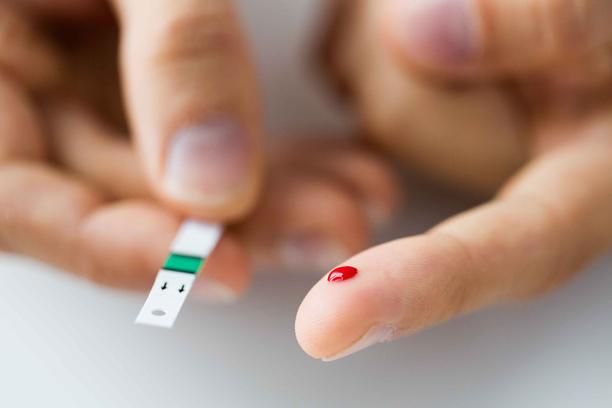 ---
Diabetes wars
Failing diabetes services are waisting money
Too many people with diabetes develop avoidable complications
No one is held accountable for poor diabetes service performance
The NHS payment systems do not effectively incentivise the delivery of recommended standards of diabetes care
Appropriate incentives for diabetes services could improve diabetes outcomes and save the HNS £170m per year
National Audit Office v. NHS
A war is being waged between the NHS and the UK's National Audit Office (NAO) over the state of adult diabetes services in the UK. Two NAO reviews found that doctors are failing to meet nationally agreed standards of diabetes care, and that they are neither effectively incentivised to deliver and sustain quality services nor accountable for poor service.

The NHS says it is committed to supporting doctors to deliver high-quality care to people with and at risk of diabetes, but the NAO is not convinced. It recommends that monies for diabetes services and doctors' remuneration should be linked more directly to desired patient outcomes in order to promote and sustain accountability, responsibility, learning and the strengthening of local capacity.


---
Adult or type 2 diabetes (T2DM) is an avoidable chronic condition, which occurs when the body does not produce enough insulin to function properly, or the body's cells do not react to insulin. This means that glucose stays in the blood, and is not used as fuel for energy. There are currently 3.9 million people living with diabetes in the UK, with 90% of those affected having T2DM. Diabetes is a cause of serious long-term health problems, which include blindness, kidney failure, lower limb amputation, and cardiovascular disease, such as a stroke. Roni Sharvana Saha, Consultant in Acute Medicine, Diabetes and Endocrinology at St Georges University Hospital, London describes why weight control is important for the management of T2DM.



(click on the image to play the video)
---

Local responsibility for adult diabetes services
In England the responsibility for diabetes services and support rests with local Clinical Commissioning Groups (CCGs) and GPs. In 2003 the UK government gave primary care trusts the responsibility for commissioning local services on behalf of their local populations, and freedom to decide how to best deliver diabetes services. It is for GP practices to ensure that people with diabetes receive all the nine recommended care processes each year in accordance with agreed clinical guidance (see below). In 2004 the Quality and Outcomes Framework (QOF) was introduced as part of the new GP contract, which includes payments for undertaking specified clinical activities and achieving set clinical indicators.


---
The nine basic processes of diabetes care are: (i) blood glucose level measurement (HbA1c), (ii) blood pressure measurement, (iii) cholesterol level measurement, (iv) retinal screening, (v) foot and leg check, (vi) kidney function testing (urine), (vii) kidney function testing (blood), (viii) weight check, (ix) smoking status check.

---
Failing incentives
QOF awards for GPs initially improved diabetes outcomes in primary care. However, recently there has been little improvement, and according to the NAO the current payment system for GPs is not driving the required patient outcomes. GPs are paid for each individual diabetes test they carry out rather than being rewarded for ensuring that all nine tests are delivered. Similarly, the Payment by Results tariff system for English hospitals does not incentivize the multi-disciplinary care required to treat a complex long-term condition such as diabetes. According to the NAO the NHS needs to review and enhance its payment systems to ensure that they effectively incentivise good care and better outcomes for people with diabetes.

National Audit Office's First Review (2012)
In May 2012 the NAO's first review of adult diabetes services in England found that the NHS was not delivering value for money, and that it was underestimating its annual spend on diabetes services by some £2.6 billion. "There is poor performance in expected levels of diabetes care, low achievement of treatment standards, and 24,000 people die each year from avoidable causes relating to diabetes", said the report.

The NAO findings included the following:
1. "Fewer than one in five people with diabetes in England are being treated to recommended standards, which reduce their risk of diabetes-related complications
2. Many people with diabetes develop avoidable complications
3. NHS accountability structures fail to hold commissioners of diabetes service providers to account for poor performance
4. No one is held accountable for poor performance, despite the fact that performance data exist
5. The NHS is not effectively incentivising the delivery of all aspects of recommended standards of care through the payments systems
6. There is a lack of clarity about the most effective way to deliver diabetes services
7. Payment mechanisms available to GPs are failing to ensure sustained improvements in outcomes for people with diabetes
8. The NHS does not clearly understand the costs of diabetes
9. Effective management of diabetes-related complications could save the NHS £170 million a year"
The NAO Recommendation
The NAO recommended that the system of incentives for doctors be renegotiated to improve outcomes for people with diabetes in accordance with agreed clinical practice. GPs should only be paid for diabetes care if they ensure all nine care processes are delivered to people with diabetes. Also the NAO recommended that the thresholds at which GPs are remunerated for achieving treatment standards should be reviewed regularly.

Public Accounts Committee Chair: "Depressing report"
Margaret Hodge, chair of The House of Commons Committee on Public Accounts, which took oral and written evidence on the NAO Report, said, "This was one of the most depressing Reports I've read. Everybody understands the enormity of the problem; nobody is arguing with the figures; everybody accepts both the nature of the checks, and the treatments to prevent complications that should be done; money or lack of it has not been an issue; there appears to be a structure within the Department of Health with a tsar and a group of people whose job it is—and yet we are failing."

Public Accounts Committee's Conclusion: Higher costs, poorer services
The conclusions of Public Accounts Committee echoed its chair's opening remarks, "Although there is consensus about what needs to be done for people with diabetes, progress in delivering the recommended standards of care and in achieving treatment targets has been depressingly poor. There is no strong national leadership, no effective accountability arrangements for commissioners, and no appropriate performance incentives for providers. We have seen no evidence that the Department of Health will ensure that these issues are addressed effectively . . . . Failure by it to do so will lead to higher costs to the NHS as well as less than adequate support for people with diabetes."

Action for Diabetes: the NHS's Defence (2014)
In January 2014 the NHS defended its services in Action for Diabetes, a report prepared by its Medical Directorate, which sets out the activities NHS England is undertaking as a direct commissioner of GP and other primary care services, and as a support to secondary and community care commissioners to improve outcomes for people with and at risk of diabetes. The report stated that between 1996 and 2002 there was a, "marked reduction in excess mortality in those with diabetes", and the UK's diabetes-related mortality rates were better than 19 other developed economies.

Action for Diabetes reaffirmed that the NHS was committed to supporting CCGs to deliver high-quality care to people with and at risk of diabetes, and will:
• "Provide tools and resources to support commissioners in driving quality improvement
• Ensure robust and transparent outcomes information, and align levers and incentives to facilitate delivery of integrated care across provider institutional boundaries
• Empower patients with information to support their choices about their own health and care, and support the development of IT solutions that allow sharing of information between providers and between providers and people with diabetes
• Look to the future of the NHS to deliver continued improved outcomes for people with or at risk of diabetes."
In a foreword to Action for Diabetes Professor Jonathan Valabhji, the UK government's National Clinical Director for Obesity and Diabetes, said the NHS needs, "new thinking about how to provide integrated (diabetes) services in the future in order to give individuals the care and support they require in the most efficient and appropriate care settings, across primary, community, secondary, mental health and social care, and in a safe timescale".

National Audit Office's Second Review (2015)
In October 2015, the NAO published a follow-up review of NHS adult diabetes services, and criticised (I) the still low rates of the delivery of basic diabetes care processes, and (ii) the low rates of attainment of diabetes treatment goals. The NAO pointed to the escalation of avoidable complications, such as amputation, blindness, kidney failure and stroke that consume about 70% of the annual treatment costs of the NHS on diabetes. The report commented: "The improvements in the delivery of key care processes have stalled, . . . and this is likely to be reflected in a halt to outcomes improvement for diabetes patients . . . There are still 22,000 people estimated to be dying each year from diabetes-related causes that could potentially be avoidable".

Ineffective payment systems
The NAO's 2015 report criticized the way that the NHS distributes money, and sets local incentives for improving the delivery diabetes services. Economists have long argued that bureaucrats distributing monies with loose conditions is not an effective way to achieve transformative change. According to the NAO, "Current financial incentives, funding mechanisms and organisational structures of health services do not support the delivery of integrated diabetes care". The NAO recommends that the NHS should, "Ensure that its payment systems effectively incentivise good care and better outcomes for people with diabetes".

Comment: Reasons for failure
According to market economists aid is at best wasteful, and at worst creates a damaging culture of dependency. Also, aid is often subject to vested interests, and fails to change people's behaviors and improve wellbeing.

Institutions responsible for delivering diabetes services in England have not learned these lessons, and as a consequence poorly incentivized diabetes service providers fail to propel people living with diabetes towards self-management, and fail to slow the onset of devastating and costly complications.

Effective incentives are key for improving diabetes outcomes
This Commentary has suggested that without appropriate incentives diabetes service providers have become chronically dependent on their paymasters, which has stifled innovation, made service providers less focused on patient outcomes, and less likely to innovate and prioritize the generation of other resources. Current incentives for diabetes service providers should be renegotiated.

A previous Commentary suggested that effective patient outcomes occur when people and communities are engaged and assume greater responsibility for their own wellbeing. Tried and tested behavioral techniques successfully used by the Cameron and Obama administrations need to be embedded in a range of diabetes services to create offerings that people want and that actually lower the risk of T2DM, propel those living with the condition into self-management, and slow the onset of devastating and costly complications; see Behavioral Science provides the key to reducing diabetes.

A related issue, which needs to be addressed to improve patient outcomes further, is the need to reduce the power of the bureaucracies that control the provision of diabetes services and to increase competition among diabetes service providers. Current bureaucratic diabetes service providers present a significant barrier for new entrants, and thereby discourage investments in innovations and new technologies. This will be the subject of a future Commentary.