Is patient engagement the new blockbuster drug?
---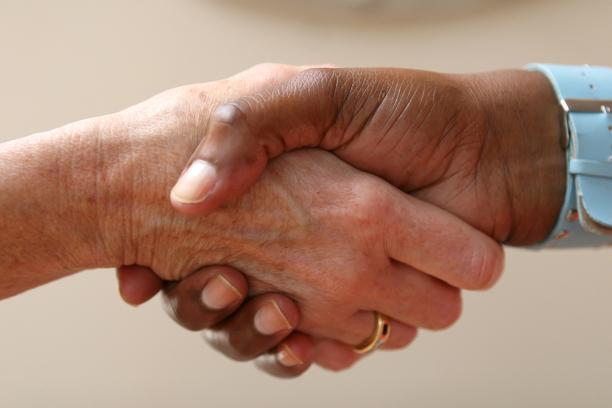 Is patient engagement the new blockbuster drug?
Patient engagement improves outcomes
The future is not a continuation of population based medicine
Personalized medicine requires effective patient engagement
Doctors are the main obstacle to enhanced patient engagement

If patient engagement were a drug, it would be front-page news, and malpractice for doctors not to use it. A significant and growing body of opinion believes that an effective way to scale care, and enhance outcomes is to develop patient engagement, but this requires a cultural and behavioral change on the part of doctors, which is not happening fast enough.

Low patient engagement means poor outcomes
Each year payers spend billions on treating avoidable chronic lifetime diseases, yet the incidence of such diseases continue to escalate inflicting devastating personal, and social hardships on people and communities. Some wealthy regions of the world, such as the United Arab Emirates, where diabetes is spiraling out of control, have invested in "cathedrals" of diabetes healthcare staffed by experts, but still do not have the costly burden of diabetes under control. See, Diabetes threatens the future stability of the UAE

Tackling causes
In other regions of the world, the treatment costs alone for avoidable chronic lifetime diseases are expected to bankrupt healthcare systems in the near future. The reason for this is simple. Despite eye watering investments in state-of-the-art treatment strategies, and despite some doctors' initiatives to engage patients, no healthcare system yet has effectively engaged large proportions of patients living with lifetime chronic diseases, and successfully nudged them towards changing their diets and lifestyles, which are the root causes of a substantial proportion of such conditions.

Dr Seth Rankin Managing Partner of a London based NHS primary care clinic, describes his efforts to engage patients living with diabetes in order to improve outcomes:



(click on the image to play the video)

Behavioral techniques
Rankin's endeavors to engage patients benefit from behavioral techniques, which explain how people behave, and encourages them to reduce unhelpful influences on their health, and change the way they think and act about important health related issues such as diets, lifestyles, screenings and medication management. See: Behavioral Science provides the key to reducing diabetes

"Our new pathway of care borrows from the behavioral sciences and engages patients living with diabetes. It's based on very simple technology, which can provide huge reach at low cost. We are keen to extend our pathway to other NHS Clinical Commissioning Groups, and would welcome support from well capitalized diabetes agencies," says Rankin.

Doctors' support critical
Rankin insists that, "Only when patients are meaningfully engaged in their own health will they continuously learn how to improve care for themselves". Effective patient engagement enhances the connectivity between doctors and patients, and is a sound foundation for behavioral change. However, for patient engagement to be scalable and effective, it has to be supported by appropriate IT, and patient-generated healthcare information.

Doctors control patient engagement
Patients gather healthcare information from the Internet, and this encourages and supports self-management, and enhanced understanding of prevention and risk. However, the quality of online healthcare information is patchy, and patients have difficulty differentiating between legitimate and bogus information. This is resolved when doctors' engage with patients to help them with the interpretation. Some doctors welcome this opportunity, while others object. This gives doctors the upper hand. Even if the situation is improved by enhancing patients' access to premium and reliable medical information, doctors still decide whether such information is introduced into patient care pathways.

Improved healthcare
Objections from doctors suggest that online health information results in longer and fraught doctor-patient relationships, which are a costly waste of time. But this is not necessarily so. Evidence, such as that published in 2008 in Telemedicine and eHealth, suggests the opposite: that patient-generated healthcare information, and effective patient engagement can lead to better understanding of specific conditions and treatment options, enhanced medication management, reduced complications, reduced face-time with doctors, and reduced visits to A&E. Specifically, the 2008 paper's findings report that online healthcare information resulted in: (i) 19.74% reduction in hospital admissions, (ii) 25.31% reduction in bed days of care, and (iii) 20 to 57% reduction in the onset of complications.

Takeaways
Despite evidence to suggest that patient engagement enhances outcomes and reduces costs, it is not happening at a rate and quantum to render it effective. The main obstacle is the attitudes of doctors who fear an erosion of their status. Only a significant cultural and behavioral shift on the part of doctors will change this, and open the door to the many other professional disciplines, such as behavioral economists, software designers, community leaders, data scientists and risk managers, who are well positioned to help healthcare and medicine deliver better outcomes for patients.

The future of healthcare is not a continuation of population-based medicine with its one-size-fits-all therapies mediated by general practitioners. The future of healthcare is personalized medicine, which recognizes that patients and medicines are complex and adaptive, which require smart and adaptive systems. This includes greater patient engagement.