Directory:
Tags:
AstraZeneca has turned traditional biopharma R&D on its head and is targeting early stage cancer
This strategy benefits from some of AstraZeneca's R&D endeavours
But the strategy faces strong headwinds, which include significant technological and market challenges and substantial Competition from at least two unicorns
AstraZeneca's strategy to target early cancer
Will José Baselga's gamble pay off?

Baselga is AstraZeneca's new cancer research chief who has turned traditional biopharmaceutical drug development on its head by announcing AstraZeneca's intention to target early- rather than late-stage cancer. "We need to spend our resources on those places where we can cure more people and that's in early disease", says Baselga, who knows that early detection can significantly improve patient survival rates and quality of life, as well as substantially reducing the cost and complexity of cancer treatment. Baselga also must know his strategy is high risk. Will it work?


In this Commentary we discuss the drivers and headwinds of AstraZeneca's strategy to increase its R&D focus on early stage cancer. But first we briefly describe cancer, the UK's situation with regard to the disease and explain why big pharma targets advanced cancers. Also, we provide a brief description of AstraZeneca's recent history.

Cancer occurs when a normal cell's DNA changes and multiplies to form a mass of abnormal cells, which we refer to as a tumour. If not controlled and managed appropriately the tumour can spread and invade other tissues and organs. In the video below Whitfield Growdon, a surgical oncologist at the Massachusetts General Hospital in Boston US, and a Professor at the Harvard University Medical School explains.
The UK's record of cancer treatment
In the UK cancer survival rates vary between types of the disease, ranging from 98% for testicular cancer to just 1% for pancreatic cancer. Although the UK's cancer survival rates lag those of other European countries, the nation's overall cancer survival rate is improving. Several cancers are showing significant increases in five-year survival, including breast (80% to 86%), prostate (82% to 89%), rectum (55% to 63%) and colon (52% to 60%). Many of the most commonly diagnosed cancers in the UK have ten-year survival of 50% or more. With regard to cancer spending, compared with most Western European countries, including France, Denmark, Austria and Ireland, the UK spends less on cancer per person, with Germany spending almost twice as much per head.
Why big pharma targets advanced cancers?
Most cancers are detected late when symptoms have manifested themselves, which renders treatment less effective and more costly. When cancer is caught early, as in some cases of breast and prostate cancer, tumours tend to be removed surgically or killed by chemoradiation therapy (CRT) and this, for many people, provides a "cure", although in some cases the cancer returns.

Studies in developed economies suggest that treatment costs for early-diagnosed cancer patients are two to four times less expensive than treating those diagnosed with advanced-stage cancer. Notwithstanding, there are physical, psychological, socio-economic and technical challenges to accessing early cancer diagnosis and these conspire to delay cancer detection. Thus, big pharma companies have traditionally aimed their new cancer drugs at patients with advanced forms of the disease. This provides pharma companies access to patients who are willing to try unproven therapies, which significantly helps in their clinical studies. And further, big pharma is advantaged because regulators tend to support medicines that slow tumour growth and prolong life, albeit by a few months.
Imfinzi: the only immunotherapy to demonstrate survival at three years
A good example of this is AstraZeneca's immunotherapy drug called Imfinzi (durvalumab) used in unresectable stage-III non-small cell lung cancer (NSCLC), which has not spread outside the chest and has responded to initial chemoradiation therapy. Imfinzi works by binding to and blocking a protein called PD-L1, which acts to disguise cancer cells from your immune system. Imfinzi removes the disguise so that your immune system is better able to find and attack your cancer cells.

Findings presented at the June 2019 meeting of the American Society of Clinical Oncology (ASCO), build on a clinical study of Imfinzi reported in the September 2018 edition of The New England Journal of Medicine, and suggest that Imfinzi is the only immunotherapy to demonstrate survival at three years in unresectable stage-III NSCLC. AstraZeneca has begun a phase-3 clinical study of the PD-L1 inhibitor protein in stage II NSCLC patients.
Some information about AstraZeneca
AstraZeneca is a British-Swedish multinational biopharmaceutical company with a market cap of US$107bn and annual revenues of US$22bn. The company operates in over 100 countries, employs more than 61,000, has its headquarters in Cambridge, UK, and is recovering after patents expired on some of its best-selling drugs and a failed takeover bid in 2014 by Pfizer.
Patents, legacy drugs and new biologics
When pharma companies develop a new drug, they can apply for a patent that stops other companies from making the same thing. A patent lasts for 20 years, after which point other producers can replicate the drug and its selling price plummets. This happened to AstraZeneca's when the patents expired on two of its best-selling drugs: Crestor (rosuvastatin), and Nexium (esomeprazole). The former is a statin that slows the production of cholesterol by your body, lowers cholesterol and fats in your blood and is used to reduce your chances of heart disease and strokes. The latter is a drug used to treat symptoms of gastroesophageal reflux disease (GERD) and other conditions involving excessive stomach acid. Unlike some of its rivals, these were oral medicines based on small molecules that are easy for generic manufacturers to copy, which made AstraZeneca vulnerable to cut-price competition immediately after the legal protection of the drugs had expired. Notwithstanding, AstraZeneca's new generation of biologic medicines, which it launched in the first decade of this century, are protected to some degree by the fact that they are difficult to copy as they are manufactured using cells, instead of big chemistry sets used to make conventional drugs.
AstraZeneca's history with early stage cancer therapies
Baselga's gamble benefits from the fact that AstraZeneca developed an interest in the detection of early stage cancer before his appointment. Today, AstraZeneca is active in clinical studies with other biopharma companies and leading academic institutions targeting earlier-stage therapies.

Working with collaborators over the past two decades, AstraZeneca has tested a number of drugs including Iressa (Gefitinib) and Tagrisso (Osimertinib) in cancers from stage-I onward, in some cases to try to shrink tumours before they are removed surgically. Tagrisso is a potential star-drug for AstraZeneca. It was originally developed to treat a group of lung cancer patients whose cancer had become resistant to established tyrosine kinase inhibitor therapies such as Iressa and Roche's Tarceva (erlotinib). Tagrisso surprised AstraZeneca as it turned out to be better than Iressa and Tarceva when used in untreated patients with epithelial growth factor receptor (EGFR) mutations. EGFR is a protein present on the surface of both normal cells and cancer cells, and are most common in people with lung adenocarcinoma (a form of NSCLC), more common with lung-cancer in non-smokers, and are more common in women.
Epithelial growth factor receptor (EGFR)
Think of EGFR as a light switch. When growth factors (in this case tyrosine kinases) attach to EGFR on the outside of the cell, it results in a signal being sent to the nucleus of the cell telling it to grow and divide. In some cancer cells, this protein is overexpressed. The result is analogous to a light switch being left in the "on" position, telling a cell to continue to grow and divide even when it should otherwise stop. In this way, an EGFR mutation is sometimes referred to as an "activating mutation". Tagrisso "targets" this protein and blocks the signals that travel to the inside of the cell and growth of the cell stops. In 2003, when AstraZeneca received regulatory approval of Iressa we had little understanding about EGFR. Today however about 50% of drugs approved for the treatment of lung cancer address this particular molecular profile.

Baselga's gamble is assisted by advances in liquid biopsies, which work by detecting fragments of malignant tumour DNA in the bloodstream to identify oncogenic drivers, which help treatment selection. The challenge of this approach is that tumours shed meniscal amounts of circulating tumour DNA (ctDNA), which significantly raises the difficulty of detecting the genetic signals that oncologists need to identify specific cancers and select treatments. ctDNA should not be confused with circulating free DNA (cfDNA), which is a broader term that describes DNA that is freely circulating in the bloodstream but is not necessarily of tumour origin.

The good news for Baselga is that in recent years looking for ctDNA has become a viable proposition because of improvements in DNA sequencing technologies, (see below) which make it possible to scan fragments and find those few with alterations that may indicate cancer. While other blood-based biomarkers are being investigated, the advantage of ctDNA is that it has a direct link to a tumour and can be very specific at identifying cancer. ctDNA also provides a means to profile and monitor advanced stage cancers to inform treatments.

Notwithstanding, a paper published in the June 2018 edition of the Journal of Clinical Oncology suggests that, "there is insufficient evidence of clinical validity and utility for the majority of ctDNA assays in advanced cancer", and therefore it is still early to adopt cfDNA analysis for routine clinical use.

---
Next generation genome sequencing

DNA sequencing is the process of determining the sequence of nucleotides in a section of DNA. The first commercialised method was "Sanger Sequencing", which was developed in 1977 by Frederick Sanger, a
British biochemist and double Nobel Laureate for Chemistry. Sanger sequencing was first commercialized by Applied Biosystems,
and became the most widely used sequencing method for approximately 40 years. More recently, higher volume Sanger sequencing has been replaced by next-generation sequencing (NGS) methods, which cater for large-scale, automated genome analyses. NGS, also known as high-throughput sequencing, is a general term used to describe a number of different state-of-the-art sequencing technologies such as Illumina's Solexa sequencing. These allow for sequencing of DNA and RNA significantly more quickly and cheaply than the previously used Sanger sequencing and has revolutionised the study of genomics and molecular biology.
---
Can AstraZeneca acquire success?

Baselgo's gamble is not helped by the relative dearth of biotech companies engaged in clinical studies of early stage cancers. This significantly narrows AstraZeneca's options if it wants to buy-in clinical-phase assets to fit with Baselga's strategy.

Notwithstanding, there are at least two biotech companies of potential interest to AstraZeneca. One is Klus Pharma, founded in 2014, based in Monmouth Junction, New Jersey, US, and acquired for US$13m in October 2016 by the Sichuan Kelun Parmaceutical Co., a Chinese group based in Chengdu. Another is Dendreon, a biotech company based in Seal Beach, California, US. In 2014 Dendreon filed for chapter 11 bankruptcy. In 2015 its assets were acquired by Valeant Pharmaceuticals. In 2017, the Sanpower Group, a Chinese conglomerate, acquired Dendreon from Valeant for US$820m.

Klus is recruiting patients with stage-I rectal cancer for a phase 1/2 clinical study of its anti-HER2 antibody drug, and is also working to extend its flagship product, Provenge (sipuleucel-T) as an option for patients with low-risk prostate cancer. Provenge is an autologous cellular immunotherapy. It was the first FDA-approved immunotherapy made from a patient's own immune cells. Since its approval in 2010, nearly 30,000 men with advanced prostate cancer have been prescribed the therapy.

Unicorns threaten AstraZeneca's strategy for early cancer
Perhaps the biggest threat to Baselga's gamble is competition from unicorns, which include Grail, and Guardant Health.

Grail
Grail was spun-out of the gene sequencing giant Illumina in 2016 and backed by more than US$1.5bn in funding, including money from Microsoft cofounder Bill Gates and Amazon founder Jeff Bezos. Grail is on a quest to detect multiple types of cancer before symptoms manifest themselves by way of a single, simple and cheap blood test to find fragments of ctDNA. Grail has made significant progress in its quest to develop highly sensitive blood tests for the early detection of many types of cancer, but it still has to engage in further large-scale clinical studies. At the 2018 ASCO conference, the company presented data from its Circulating Cell-free Genome Atlas (CCGA) project, which showed detection rates ranging from 59% to 92% in patients with adenocarcinoma, squamous cell and small cell lung cancers. The rate of false positives - a major concern for the oncology community - was under 2%.

In an effort to improve its technology and its outcomes, Grail has been working with researchers from the Memorial Sloan Kettering Cancer Center, MD Anderson Cancer Center and the Dana-Farber Cancer Institute, to develop a new assay. According to results published in the March 2019 edition of the journal Annals of Oncology, this joint venture has successfully come up with a method, which can detect mutations in NSCLC patients' blood with high sensitivity. In some cases, the technology was useful when tissue biopsies were inadequate for analysis. The new tool uses Illumina's "ultradeep next-generation sequencing", which involves reading a region of DNA 50,000 times, on average, to detect low-frequency variants. White blood cells were also sequenced to filter out "clonal hematopoiesis", which are noncancerous signals that can come from bone marrow. The sequencing information was then fed to a machine learning algorithm developed by Grail to determine mutation readouts.

Guardant Health
The other unicorn for AstraZeneca to watch is liquid biopsy developer Guardant Health. Founded in 2013, it is now an US$8bn precision oncology company based in Redwood City, California US. In April 2019 Guardant presented data of its oncology platform at the American Association of Cancer Research (AACR) in Atlanta, US. The platform leverages Guardant'scapabilities in technology, clinical development, regulatory and reimbursement to drive commercial adoption, improve patient clinical outcomes and lower healthcare costs. In pursuit of its goal to manage cancer across all stages of the disease, Guardant has launched two next-generation sequencing liquid biopsy-based Guardant360 and GuardantOMNI tests for advanced stage cancer patients, for minimal residual disease/recurrence monitoring and for early detection screening, respectively.

The Guardant360 test is used to track patients' responses to drugs and select most effective future therapies. It can identify alterations in 73 genes from cfDNA and has been used by more than 6,000 oncologists, over 50 biopharmaceutical companies and all 28 of the National Comprehensive Cancer Network Centers.

Further, Guardant has launched a new liquid biopsy called Lunar. At the April 2019 AACR meeting the company presented data of Lunar's use as a screen for early-stage colorectal cancer. The assay was used to test plasma samples taken from 105 patients with colorectal cancer and 124 age-matched cancer-free controls. It is the test's utility as a screen for early-stage disease that should interest AstraZeneca most. Guardant expects to position Lunar as something approaching a true diagnostic: a screening test to identify solid tumours in the healthy population. Wider clinical studies of Lunar are expected to start soon and Guardant believes that Lunar's market opportunity as a cancer screen is some US$18bn and sees a US$15bn market opportunity in recurrence monitoring.

Also, in April 2019 Guardant acquired Bellwether Bio, a privately held company founded in 2015, for an undisclosed sum. Bellwether is focused on improving oncology patient care through its pioneering research into the epigenomic content of cfDNA. This could aid Guardant in its efforts to develop a cancer screen and further advance its research into cancer detection at earlier stages of the disease.

Guardant is well positioned to develop individual early indications of cancer. Grail, on the other hand, is well positioned to develop a pan-cancer test. Notwithstanding, both companies need to engage in further lengthy, large-scale clinical studies before it will become clear which of these strategies will be more successful. However, both unicorns and other start-ups are potential competitors to AstraZeneca's endeavours to target early cancer.


AstraZeneca'sproposed bold and risky shift in its R&D strategy is to be welcomed since the early detection and treatment of cancer should significantly enhance the chances of a cure, which would radically improve the quality of life for millions and substantially reduce the vast and escalating costs associated with the disease. AstraZeneca has some advantages since over the past two decade it has significantly enhanced its technology and been developing a platform of therapies for early stage cancer. Notwithstanding, for its strategy to target early stage cancer to be successful the company will have to overcome intense, fast growing, well-resourced competition and substantial technical and markets challenges.
view in full page
Directory:
Tags:
Will China become a world leader in health life sciences and usurp the US?
After World War II, the US captured the global lead from Europe in life sciences thanks to the large American domestic market, its strong network of university research laboratories, competent regulation, effective pricing regimens and generous federal R&D funding.

America's leadership in life sciences is slipping
Over the past two decades, as China has systematically upgraded its economy from low-grade to high-grade production, it has come to realize the significance of the health life sciences and Beijing has become determined to win a larger share of the industry's activity. During this time America's leadership position in the life sciences industry has slipped.
Will China usurp the US and become a world leader in health life sciences?

What could the erosion of the life sciences industry mean for the US economy?

What can American life sciences corporations do to reduce or slow their market slippage?
---
Health life sciences refers to the application of biology and technology to improve healthcare. It includes biopharmaceuticals, medical technology, genomics, diagnostics and digital health and is one of the future growth industries positioned to radically change the delivery of healthcare, substantially reduce the morbidity and mortality of a range of chronic and incurable diseases and save healthcare systems billions. The life sciences industry plays a key role in supporting the economies of the US and China as well as other nations and helps them to compete internationally. The sector requires a complex ecosystem, which integrates high-tech research, large, long-term investments of capital in the face of significant technological, market and regulatory risks, skilled labour, specific manufacturing skills, intellectual property (IP) protection and policy support. According to a 2019 Deloitte's report on health life sciences
the global market size of the industry is projected to grow from US$7.7trn in 2017 to US$10trn by 2022.
---
Reason's for America's slippage
America's slippage in its life sciences industry is due to:
Increased fair competition from a number of nations, including the UK, and increased unfair competition from China who aggressively steals US IP to piggyback on American life-sciences innovations in order to benefit from enhanced therapies without having to pay their fair share for the costly R&D. China then uses its government's monopsony power as a purchaser of life sciences offerings to limit the prices of US and other international firms

Recent US Administrations' lukewarm support for the industry. Federal biomedical research funding has been cut in real terms. Reimbursement policies are changing to a value-based approach and pricing policies have tightened. Such policies create uncertainty regarding the government's willingness to pay for future treatments and the research necessary to discover and bring them to market. The US is also falling behind in providing innovative tax incentives for the industry

American life sciences corporations' reluctance and inability to adapt their strategies and business models to changing international markets.
Permanent economic damage
The Chinese competitive threat is real and significant. It is important for the US to maintain a competitive life-sciences sector since it generates high-skilled, high-paying jobs and its product offerings are sold throughout the world and the industry is a key component of the US traded economy. A weaker American competitive position in the life sciences could mean a lower value for the dollar, a larger trade deficit, plant closures and job losses. China and other nations, which are gaining global market share at the expense of the US, could cause significant damage to the American life-sciences industry.

Creating a health life sciences industry is challenging enough, recreating one after it has lost significant market share is even more challenging, if not impossible. We suggest that to reduce to possibility of this happening US life sciences corporations might consider changing the mindsets of their leaders and demonstrate a greater willingness to learn from and engage with Chinese start-ups, especially those in adjacent industries with AI and machine learning capabilities and experience. The cost of doing this will be to give up some IP, which might be worth doing given the potential financial benefits from such a strategy.

A "bullish" American perspective

The generally accepted Western perspective is that the US excels at visionary research and moon-shot projects and will always be the incubator for big ideas. The reasons for this include: (i) American education is open, encourages individuality and rewards curiosity and its universities have consistently produced vast numbers of innovative discoveries in the life sciences, (ii) American scientists have been awarded the majority of Nobel prizes in physiology/medicine, physics and chemistry, and (iii) America is the richest nation in the world. This suggests that there are no apparent reasons why the US should not continue as a world leader in health life sciences.

By contrast, China has stolen and copied America's intellectual property (IP) for years and is a smaller economy fraught with politico-economic challenges. Although China's economic growth has lifted hundreds of millions of people out of poverty, China remains a developing country with significant numbers of people still living below the nation's official poverty level. Beijing has challenges balancing population growth with the country's natural resources, growing income inequality and a substantial rise in pollution throughout the country. Further, China's educational system is conformists and not geared to producing scientists known for making breakthrough discoveries. This is borne-out by the fact that China only has been awarded two Nobel prizes for the sciences: one for physiology and medicine in 2015 and another for physics in 2009.

Copiers rather than inventors
Over the past four decades Chinese scientists, with the tacit support of Beijing, have aggressively and unethically stolen Western technologies and scientific knowhow. According to findings of a 2017 research report from the US Intellectual Property (IP) Commission entitled The Theft of American Intellectual Property, the magnitude of "Chinese theft of American IP currently costs between US$225bn and US$600bn annually."

America's response to China's IP theft has been to adopt the moral high-ground, dismiss China as an unscrupulous nation not worthy of investment and focus on commercialising its discoveries with "single bullet" product offerings and marketing them in wealthy regions of the world, predominantly North America, Europe and Japan. Over the past decade, this strategy has been supported by a US Bull market in equities, which started in 2009, outpaced economic growth in most developed nations and led to a significant degree of satisfaction among C-suites and boards of directors of US life sciences corporations, which did not perceive any need to adjust their strategies and business models despite some market slippage and changing market conditions.
Confucian values support conformism rather than discovery
Although China has benefitted economically from the theft of American IP, the American view tends to be that China is unlikely to become a world leader in the life sciences because the nation has not produced a cadre of innovative scientists and its education system is unlikely to do so in the near to medium term. Chinese education encourages students to follow rather than to question. Indeed, Confucian values remain a significant influence on Chinese education and play an important role in forming the Chinese character, behaviour and way of living. Confucianism aims to create harmony through adherence to three core values: (i) filial piety and respect for your parents and elders, (ii) humaneness, the care and concern for other human beings, and (iii) respect for ritual. According to Confucian principles, "a good scholar will make an official". Thus, some of China's best scientists leave their laboratories for administrative positions.

Further, Chinese universities tend to bind students to their professors who expect unquestioning loyalty. Scepticism towards generally accepted scientific theories is discouraged, especially when they are held by senior academics. Also, China unlike the US, does not tolerate "failure", and this incentivises Chinese scientists to conduct "safe" research that yields quick and "achievable" outcomes. All these factors conspire to discourage high risk creative scientific activity and encourages safer, "copycat" research endeavours.

The strength of the US$ and the US economy
America's global leadership in the life sciences is supported by the fact that the US is the world's richest and most powerful nation. In nominal terms (i.e., without adjustment for local purchasing power) the US and China have GDPs of US$19trn and US$12trn respectively and populations of 326m and 1.4bn. Further, the US has an "unrivalled" global trading position: the US dollar is the strongest currency in the world and dominates the overwhelming percentage of all international trade settlements: 70% of all world trade transactions are in US$, 20% in €'s and the rest in Asian currencies, particularly the Japanese ¥ and increasingly the Chinese ¥. Also, US dollar holdings make up the largest share of foreign exchange reserves and the effect of this is to maintain the high value of the US$ compared with other currencies and provide US corporations with significant profits, US citizens with cheap imports and the US government with the ability to refinance its debts at low interest rates.

We suggest that it is increasingly important for American health life science professionals to get a better understanding of China and Asia. The Asian perspective described here is drawn from three recent books: The New Silk Roads: The Present and Future of the World by Peter Frankopan, The Future is Asian by Parag Khanna and AI Super-Powers: China, Silicon Valley and the New World Order published in late 2018 by Kai-Fu Lee.

Crudely put: the 19th century was British, the 20th century American and the 21st century is expected to be Asian. The era of breakthrough scientific discoveries and stealing American IP is over, and we have entered an "age of implementation", which favours tenacious market driven Chinese firms. "Asians will determine their own future; and as they collectively assert their interests around the world, they will determine ours as well", says Khanna. This is starkly different to American prognosticators who assume that the world will be made in the American image, sharing American values and economics.
Some observers suggest that there are chips appearing in the giant US edifice of international trade described above. The current US Administration's policies have triggered and intensified discussions in Europe and Asia about America's dominant global economic position and suggest that the US$ might be starting to weaken against a basket of currencies as China, Russia, Iran, Turkey and other nations, choose to use local currencies for some international trade transactions, which they then convert into gold. Further, central banks are tightening their monetary policies and adjusting their bond purchasing strategies. A common US view is that such trading activities are so small relative to global US$ transactions they will neither weaken the US$ nor dent America's pre-eminent global trading position.
Notwithstanding, replacing the US$ with the Chinese ¥ seems to be part of Beijing's long-term strategy, as Beijing encourages its trading partners to accept the ¥ as payment for Chinese exports. China's recent trading agreements with Canada and Qatar for instance have been based upon local currencies rather than the US$. China, which is the biggest importer of oil, is preparing to launch a crude oil futures contract denominated in Chinese ¥ and convertible into gold. European, Asian and Middle Eastern countries have embarked on domestic programs to exclude the US$ from international trade transactions. Also, oil exporting countries are increasingly able to choose which currencies they wish to trade in. At the same time, oil-producing countries no longer seem so interested in turning their revenues into "petrodollars. For the past decade, President Putin of Russia has been calling for the international community to re-evaluate the US$ as the international reserve currency. All this and more suggests that increasingly, emerging economies may transition from their undivided dependence on the US$ for international trade settlement to a multipolar monetary arrangement. Whilst small relative to the full extent of global trade, it is instructive to view these changes within a broader Asian context.
The US has had little exposure to China and Asia
One outcome of America's pre-eminent global economic position and the financial success of American life sciences companies is that corporate leaders and health professionals tend to have little or no in-depth exposure to Chinese and Asian culture and markets. For example, few Fortune 500 senior executives have worked in China; few American life sciences corporations have sought in-depth briefings of Asian markets and few US students and scientists have studied or carried out research in China. Instead, American life science corporate leaders tend to be US-centric; they condemn China for its IP theft and recommend not to invest in China because a condition of doing so is that you are obliged to part with some of your IP.

Asia a potential economic powerhouse
This distancing has resulted in life science professionals "misdiagnosing" China in a number of ways, which we will discuss. One misdiagnosis is to conflate China with Asia. Asia is comprised of 48 countries. East Asia includes China, Japan and North and South Korea. South Asia includes India, Pakistan and Bangladesh. South East Asia includes Indonesia, Malaysia, Philippines, Singapore and Thailand. These three sub-regions link 5bn people through trade, finance, infrastructure and diplomatic networks, which together represent 40% of the world's GDP. China has taken a lead in building new infrastructure across Asia - the new Silk Roads - but will not necessarily lead this vast region alone. Rather, as Khanna reminds us, "Asia is rapidly returning to the centuries-old patterns of commercial and cultural exchanges, which thrived long before European colonialism and American dominance".

The difference between IP theft and imitating 'what works'
Market driven Chinese start-ups, supported by the government, are expected to transform China into a world leader in health life sciences by 2030. The thing to understand about China is that it is not just a few start-ups that steal and copy American IP but thousands, which then aggressively compete. This entails cutting prices, improving and adapting their product offerings, developing leaner operations and aligning their strategies and business models to the demands of different markets. The vast scale of this activity has led to a unique cadre of über agile Chinese entrepreneurs, who imitate successful business models and then engage in value added culture-specific product development processes. This has led to Chinese companies becoming exemplary "market driven" implementors. By contrast American companies tend to be "mission driven" and operate a "single bullet" business model and are either slow or reluctant to adapt to the demands of different markets. This results in US discoveries being exploited in Asia by Chinese rather than American companies. We suggest that there are significant benefits to be derived from American life sciences companies developing joint ventures with market driven Chinese start-ups even if it means surrendering some IP.

As a postscript, it is worth pointing out that the first Chinese patent was only granted in 1985 and recently, after decades of widespread theft, IP protection in China has improved at lightning speed. As Chinese companies issue more patents, the keener they are to protect them. According to the World Intellectual Property Organization in 2017 China accounted for 44% of the world's patent filings, twice as many as America.
US inventions exploited in Asia by Chinese start-ups
An illustration of a disruptive life science technology invented in the US but exploited faster and more extensively in China is CRISPR-Cas9 (an acronym for Clustered Regularly Interspaced Short Palindromic Repeats), which is generally considered to be the most important invention in the history of biology. The initial discovery was made in 2012 by a collaboration between Jennifer Doudna, at the University of California, Berkeley, USA and French scientist Emmanuelle Charpentier. Applications of CRISPR technology are essentially as infinite as the forms of life itself. Since its discovery, modified versions of the technology by Chinese scientists have found a widespread use to engineer genomes and to activate or to repress the expression of genes and launch numerous clinical studies to test CRISPR-Cas9 in humans.
Notwithstanding, transforming CRISPR genomic editing technologies into medical therapies requires mountains of data and advanced AI capabilities. China has both. The more genomic data you have the more efficacious clinical outcomes are likely to be. The better your clinical outcomes the more data you can collect. The more data you collect the more talent you attract. The more talent you attract the better the clinical outcomes. China is better positioned than America to benefit from this virtuous circle. China's less than stringent regulation with regards to privacy and storing personal data gives it a distinct competitive advantage over American and Western life sciences companies. China also has more efficient means than any Western nation for collecting and processing vast amounts of personal data.
Any casual visitor to China will tell you that one of the striking differences with Western nations is that the Chinese economy is cashless and card-less. Citizens pay for everything and indeed organise their entire lives with a mobile app called WeChat, a multi-purpose messaging, social media and mobile payment app developed by Tencent. WeChat was first released in 2011 and by 2018 it was one of the world's largest standalone mobile apps, with nearly 1bn daily users who every day send about 38bn messages. Not only is WeChat China's biggest social network it is also where people turn to book a taxi, hotel or a flight, order food, make a doctor's appointment, file police reports, do their banking or find a date and has become an integral part of the daily life of every Chinese citizen. State-run media and government agencies also have official WeChat accounts, where they can directly communicate with users. Further, an initiative is underway to integrate WeChat with China's electronic ID system. It may be hard for people outside of China to grasp just how influential WeChat has become. There is nothing in any other country that is comparable to WeChat, which captures an unprecedented amount of data on citizens that no other company elsewhere in the world can match. This represents a significant competitive advantage. Applying AI and machine learning technologies to such vast data sets provide better and deeper insights and patterns. These vast and escalating data sets, and advanced AI capabilities for manipulating them, give China a significant competitive advantage in the high growth life sciences industry, which increasingly has become digital.
AI is another example of a technology invented in the West and implemented much faster in China. The "watershed" moment for China was in 2017, when AlphaGo became the first computer program to defeat a world champion at the ancient Chinese game of Go. Since then, China has been gripped by "AI fever".
Until recently AI machines were not much better than trained professionals at spotting anomalies and mutations in assays and data. This changed in early-2,000 with the ubiquitous spread of mobile telephony and the confluence of vast data sets and the development of neural networks, which made the onerous task of "teaching" a computer rules redundant. Neural networks allow computers to approximate the activities of the human brain. So, instead of teaching a computer rules, you simply feed it with vast amounts of data and neural networking and deep learning technologies identify anomalies and mutations in seconds with exquisite accuracy.
The Beijing Genetics Institute
An illustration of the scale and seriousness of China's intent to become a world-leader in life sciences and to eclipse similar initiatives by the US is the 2016 launch of a US$9bn-15-year national initiative to develop technologies for interpreting genomic and healthcare data. This national endeavour followed the launch in 1999 of the Beijing Genomics Institute (BGI), which today is a recognised global leader in next generation genetic sequencing. In 2010, BGI received US$1.5bn from the China Development Bank, recruited 4,000 scientists and established branches in the US and Europe. In 2016 BGI created the China National GeneBank (CNGB) on a 47,500sq.m site in Shenzhen, which benefits from BGI's high-throughput sequencing and bio-informatics capacities. CNGB officially opened in July 2018 and is the largest gene bank of its kind in the world. Dozens of refrigerators can store samples at temperatures as low as minus 200 degrees Celsius, while researchers have access to 150 domestically developed desktop gene sequencing machines and a US$20m Revolocity machine, known as a "super­sequencer". The Gene Bank enables the development of novel healthcare therapies that address large, fast growing and underserved global markets and to further our understanding of genomic mechanisms of life. Not only has CNGB amassed millions of bio-samples it has storage capacity for 20 petabytes (20m gigabytes) of data, which are expected to increase to 500 petabytes in the near future. The CNGB represents the new generation of a genetic resource repository, bioinformatics database, knowledge database and a tool library, "to systematically store, read, understand, write, and apply genetic data," says Mei Yonghong, its Director.
US life sciences benefit by engaging with Chinese companies
Lee, in his book about AI, suggests that it is not so much Beijing's policies that keep American firms out of the Chinese markets, but American corporate mindsets, which misdiagnose Chinese markets, do not adapt to local conditions and fail to understand the commercial potential of Chinese start-ups and consequently get squeezed out of the Chinese market.
Lessons from Groupon's failure in China

Groupon failed to adapt its core offering when group discounts in China faded in popularity and as a consequence it rapidly lost market share. Meituan, founded in 2010 as a Chinese copy of Groupon, quickly adapted to changing market conditions by extending its offerings to include cinema tickets, domestic tourism and more importantly, "online-to-offline" (O2O) services such as food and grocery delivery, which were growing rapidly.
In October 2015, Meituan merged with Dianping, another Chinese copy of Groupon, to become Meituan-Dianping the world's largest online and on-demand booking and delivery platform. The company has become what is known as a transactional super app, which amalgamates lifestyle services that connect hundreds of millions of customers to local businesses. It has over 180m monthly active users and 600m registered users and services up to 10m daily orders and deliveries. In the first half of 2018 Meituan-Dianping facilitated 27.7bn transactions (worth US$33.8bn) for more than 350m people in 2,800 cities. That is 1,783 enabled services every second of every day, with each customer using the company's services an average of three times a week. Meituan-Dianping IPO'd in 2018 on the Hong Kong stock exchange and raised US$4.2bn with a market cap of US$43bn.
Efficiency also drives innovation. Meituan-Dianping's Smart Dispatch System, introduced in 2015, schedules which of its 600,000 motorbike riders will deliver the millions of food orders it fulfils daily. It now calculates 2.9bn route plans every hour to optimize a rider's ability to pick up and drop off up to 10 orders at once in the shortest time and distance. Since Smart Dispatch launched, it has reduced average delivery time by more than 30% and riders complete 30 orders a day, up from 20, increasing their income. In 2019, the American business magazine Fast Company ranked Meituan-Dianping as the most innovative company in the world.
Although Meituan-Dianping and other companies we mention may not be well known in the West and are not in the health life sciences industry, they are engaged in highly complex digital operations disguised as simple transactions, which enhance the real-world experiences of hundreds of millions of consumers and millions of merchants. To achieve this the companies have amassed vast amounts of data and have perfected AI and machine learning technologies, which make millions of exquisitely accurate decisions every hour, 24-7, 365 days a year. Such AI competences are central to the advancement of health life sciences. American life science professionals might muse on the adage: "make your greatest enemy your best friend" and consider trading some of their IP to joint venture with fast growing agile Chinese data companies in a strategy to restore and enhance their market positions.
view in full page
Directory:
Tags: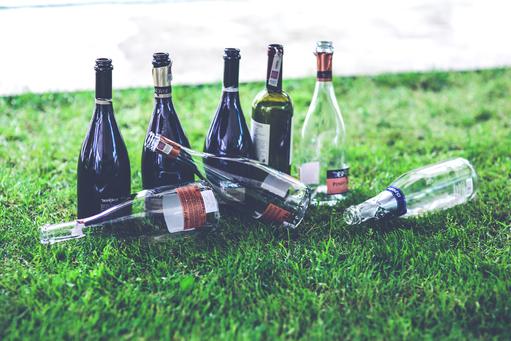 Dementia has emerged as one of the biggest killer diseases of the 21st century
Studies suggest that moderate alcohol use significantly increases the risk of dementia
There are no treatments that slow or stop the progression of dementia
There are 50m people worldwide living with dementia, by 2050 there will be 132m
0.85m people in the UK are living with dementia and this is expected to rise to 1m by 2025
Public policies alone are not sufficient to limit and control alcohol use
This increases the importance of a medical solution for dementia
Recent innovative research on neurodegenerative disorders provide some hope for future dementia sufferers
Two significant recent studies described in this Commentary link alcohol use and the onset of dementia. One study published in the June 2017 edition of the British Medical Journal (BMJ) suggests that moderate alcohol use increases the risk of adverse brain outcomes and a steeper decline in cognitive abilities. The other, published in the February 2018 edition of the Lancet Public Health, suggests that excessive alcohol consumption is a significant risk of early onset dementia.

Dementia is a chronic progressive disorder, which has emerged as one of the biggest killers and the only leading cause of death without a treatment that can slow or stop its progression. Of the 529,655 deaths recorded in the UK in 2015, dementia accounted for 61,686 (11.6%): the majority are women, 41,283, compared to 20,403 men.

In this Commentary we outline how alcohol affects you, explain its misuse and describe some of the UK's drinking patterns and their consequent costs. We then suggest that public policies alone, which are aimed at both the individual and population levels to reduce and control alcohol use in order to save lives and reduce healthcare costs, are insufficient. This shifts the burden of a solution for alcohol related dementia onto potential medical treatments. We describe dementia and provide a few epidemiological facts before describing the findings of the 2 studies. We suggest that the studies are significant because there are no effective treatments or cures for dementia despite the vast amounts of money spent on neurodegenerative diseases over the past 2 decades. We end by mentioning a couple of significant UK-based innovative dementia research initiatives, which signal hope for future dementia sufferers.

---
How alcohol affects you and its misuse
Alcohol is a dependence-producing psychoactive beverage, which has been widely used throughout the world for centuries. Problems associated with the consumption of alcohol have been around since the beginning of recorded history. There are 3 mechanisms by which alcohol can affect you: (i) alcohol has toxic effects on your brain and other organs and tissue, (ii) alcohol has intoxicating effects, which manifest themselves in physical and mental impairment and (iii) you may become dependent of alcohol, which means control over your drinking habit is impaired. Alcohol's harmful impact is influenced by, (i) the volume you consume, (ii) your pattern of drinking and (iii) the quality of the alcohol. When your body takes in more alcohol than it can metabolize, the excess builds up in your bloodstream. Your heart circulates the blood alcohol throughout your body leading to changes in your body's chemistry and normal functions.
Studies have consistently suggested that heavy alcohol consumption is detrimental to health and a leading preventable cause of death. There is an increasing awareness of the harmful impact of alcohol misuse on individuals and societies. According to the 2011 World Health Organization's (WHO) Global status report on alcohol and health,
only about 50% of the world's population consumes alcohol, and most users are in the wealthier northern hemisphere countries, although alcohol use is increasingly becoming a problem in emerging economies. Eastern European countries have the highest consumption, riskiest patterns of drinking and the highest levels of alcohol-related deaths and disabilities. According to a February 2018 WHO
report, an estimated 3.3m people a year worldwide die as a result of alcohol misuse, which accounts for about as much death and disability worldwide as tobacco and hypertension.
---
Drinking in the UK and its costs

The latest available data suggest that the total alcohol consumption in the UK is 9.5 litres per person aged 15 years and older and 7.8 litres per person on average throughout the entire population in 2015. This forms part of a recent downward trend from a peak of 11.6 and 9.5 litres per head respectively in 2004 and positions the UK 16th out of the 34 OEDC countries. 21m people in the UK do not drink alcohol. According to NHS Digital, in 2014 there were 1.1m hospital admissions in England wholly or partially attributable to alcohol use: more than double the number recorded a decade earlier. In 2014 about 6,600 people in England died from causes related to alcohol and about 115,000 adults received specialist alcohol treatment. Treating alcohol related conditions is estimated to cost NHS England about £3.5bn per year: around 3.6% of its annual budget. About 6% of adults in England are dependent on alcohol. 195,000 prescriptions were written in 2014 by the NHS to treat alcohol dependence at a cost of £3.4m. Over the past decade these prescription costs, measured in 2014 prices, have increased by nearly 80% from £1.9m in 2004.

Public policies to curb alcohol use are insufficient
In May 2018, Scotland became the first country in the world to introduce legislation for minimum pricing on cheap, high-strength alcohol. The government said it was an endeavour to cut the consumption of alcohol and save lives. For several decades, similar alcohol reduction and prevention measures have been available at both the individual and population levels in the UK and elsewhere. The most effective include alcohol taxes, restrictions on alcohol availability, and drink-driving countermeasures. Despite the success of these policies, alcohol problems continue to present a major challenge to medicine and public health. In part, this is because population-based public health alcohol control policies tend to be overlooked in favour of approaches aimed at the individual and these have tended to be more palliative than preventative. It is reasonable to assume therefore that, in the near- to medium-term, alcohol related dementia will neither be significantly slowed nor reduced by public policies alone. This shifts the emphasis to a medical solution for alcohol related dementia.

---
Dementia is an umbrella term, which describes a group of symptoms that impair your cognitive functions and behavioural abilities severely enough to interfere with your daily life and activities.
It is a chronic, progressive and incurable disorder, which ranges in severity from 'mild', when it is just beginning to affect your functioning, to 'severe', when you depend completely on others for basic activities of living. Dementia involves damage of nerve cells in your brain, which can occur in several areas and affect people differently, depending on the area of the brain affected. Alzheimer's, a neurodegenerative disease, is the most common irreversible cause of dementia, accounting for 60% to 80% of all dementia cases.
The biggest risk factor for dementia is age. We are living in the age of the aged, which represents the successes of improved healthcare over the past century. There are some 50m people worldwide living with dementia. The total number of people with dementia worldwide is projected to increase to 75m by 2030 and 132m by 2050, with the largest proportion of these in low- and middle-income countries. There are 0.85m people diagnosed with dementia in the UK, with numbers set to rise to over 1m by 2025 and to 2m by 2050. 225,000 people in Britain will develop dementia this year. There is a similar story to be told in most wealthy developed countries. For example, in the US an estimated 6m people have Alzheimer's, which equates to 10% of people aged 65 and older. The current annual cost of dementia globally is estimated to be about US$1tr: 1% of global GDP. The annual cost of the condition in the US is US$259bn, which is expected to rise to US$1tr by 2025. Dementia costs the UK exchequer about £26bn each year.
Dementia is not an inevitable part of ageing. The notion that dementia is a disease rather than a side-effect of aging has been around for 100 years. Early onset of the disease can begin when people are in their 30s, 40s, or 50s. For example, over 42,000 people under 65 have dementia in the UK. Age, family histories and heredity are factors of dementia that we cannot change. But lifestyle factors such as alcohol use are modifiable risks. There is no cure for the condition and no therapy that slows or stops its progression although some drug treatments may temporarily improve its symptoms.
---
The BMJ study
For some time, scientists have suggested that moderate alcohol consumption could delay the onset of cognitive impairments in ageing, but few studies have examined the effects of modest consumption of alcohol on the brain. This increases the significance on the BMJ study, which includes an analysis of the relationship between moderate alcohol consumption and dementia. Researchers from Oxford University and University College London studied a cohort of 550 healthy adult civil servants over a 30 year period between 1985 and 2015. At the beginning of the study the average age of the cohort was 43 and none were dependent on alcohol. At regular intervals during the study tests were administered to assess participants' levels of alcohol consumption and cognition. At the end of the study participants underwent an MRI brain scan, which enabled researchers to analyse correlations between average alcohol consumption, cognition and brain structure. Findings suggest that alcohol use is associated with reduced right hippocampal volume. The hippocampus is a small region of your brain associated with memory and spatial navigation. Poor memory is linked with small hippocampal volume as measured by an MRI scan. The more you drink, the more you are likely to have hippocampal atrophy, which is regarded as an early marker for dementia. Significantly, the study found that even moderate drinkers were 3 times more likely to have hippocampal atrophy than abstainers.

The principal strength of the study is that it is a longitudinal observational analysis of a specific cohort, which yielded detailed information on long term alcohol consumption and cognition and confounding variables. These are "extra" variables, which are important to know in order to avoid bias. Because this was an observational study the researchers were unable to draw any conclusions on cause and effect. Notwithstanding, they were able to conclude that moderate alcohol use is associated with adverse brain outcomes and, "Alcohol might represent a modifiable risk factor for cognitive impairment, and primary prevention interventions targeted to later life could be too late." In an editorial note in the same BMJ, Killian Welch, a consultant neuropsychiatrist at the Royal Edinburgh Hospital suggests the findings of the study, "strengthen the argument that drinking habits many people regard as normal, have adverse consequences for health."
The Lancet Public Health study

The second study from The Lancet Public Health presents findings of a large retrospective study predicated upon data of more than 1m adults diagnosed with dementia between 2008-2013 from the French National Hospital Discharge database. These data provide details on all hospital admissions, including patient demographics, reasons and durations for hospital stays and treatments received. Findings suggest that being hospitalised with alcohol dependence or a health issue caused by continuous heavy drinking is a significant risk factor for dementia. Although the condition is more common in people over the age of 65, the study identified and examined 57,000 cases, which presented with the onset of dementia before 65. Of these, 57% were heavy drinkers, 39% regularly consumed alcohol and 18% had an alcohol use disorder as an additional diagnosis. "Heavy drinkers" were found to be more than 3 times likelier to develop dementia. Excluding alcohol-related brain damage, alcohol use disorders were still found to be associated with a 2 times greater risk of dementia.

According to Michael Schwarzinger, the lead author of the study, who is the director of the French Translational Health Economics Network and a researcher at the Universite Paris Diderot, France, "Chronic heavy drinking was the most important modifiable risk factor for dementia onset in both genders and remained so after controlling for all known risk factors for dementia onset." While other studies have reached similar conclusions, some research suggest that drinking one or two units of alcohol a day - a small glass of red wine particularly - could be of benefit to brain health and slow the onset cognitive deterioration. Indeed, the Lancet Commission on dementia, associates light to moderate alcohol use with a healthier brain. Schwarzinger and his colleagues however are clear, "Our findings suggest the burden of dementia attributable to alcohol use disorders is much larger than previously thought . . .. Chronic heavy drinking leads to irreversible brain damage [and even] heavy drinkers who got sober didn't have a lower dementia risk than their peers who remained problem drinkers. . . Additionally, clinicians should be better aware of the role of alcohol use disorders in dementia onset over the lifetime, which seems to be a risk factor often omitted."

Why there is no cure for dementia

Over the past 2 decades pharmaceutical companies, biotech's, governments, universities and charities have devoted vast amounts of money, time and effort to the dementia challenge, but without being able to develop any credible treatment let alone cure. This partly reflects the complexity of neurodegenerative disorders. The brain is a complex organ, which scientists are still endeavouring to understand. This lack of understanding is one of the main obstacles preventing the development of effective treatments for dementia. The disorder seems to present as a result of an intricate interaction of genes, lifestyle factors and other environmental influences. But, without knowing the exact mechanisms that cause damage, especially in Alzheimer's, it is impossible to target the disease process effectively.

In addition to our rudimentary understanding of the brain there are some specific challenges faced by researchers into neurodegenerative disorders. One is the blood-brain barrier, which is formed by brain endothelial cells, which protect the brain by preventing toxins from reaching it. This presents dementia researchers with a significant challenge because the blood-brain barrier also prevents treatments getting through to the brain and working effectively. Newer immunotherapy drugs, also known as biologics, are large complex molecules or mixtures of molecules, which because of their size and shape may only partly cross the blood-brain barrier. This suggests that dangerous doses would be needed for them to work effectively. And even if the biologics could penetrate the blood-brain barrier and target the proteins causing damage to brain cells, dementia is irreversible and may have started to develop decades before the presentation of symptoms and before the administration of drugs. Further, there is no test for dementia, which means the disorder is difficult to diagnose. This leads some health professionals to suggest that with no effective treatments, early diagnosis has no benefits. A significant proportion of those living with dementia have not received a formal diagnosis, which presents further challenges not least for clinical studies.

For the past 2 decades dementia drug development has been dominated by the 'amyloid hypothesis', which suggests that Alzheimer's can be treated by attacking the sticky plaques of beta amyloid protein that builds up in patients' brains. The pharmaceutical industry has lost billions in failed development of drugs designed to target amyloid, and there is still no treatment that affects the underlying progression of the disease. In January 2018 Pfizer, the world's largest pharmaceutical company, which has spent billions on dementia R&D, announced that it was pulling out of research into drugs to treat complex neurological disorders. Notwithstanding, many pharmaceutical companies, driven by the potential financial gains from finding a medicine that can arrest the disease of 50m people, continue to work on treatments for neurodegenerative diseases.
Innovative research endeavours that target dementia
The UK's 2013 presidency of the G8, (an inter-governmental political forum comprised of the major industrialized democracies) focused on dementia. This resulted in the condition rising up global political agendas and the UK Government unlocking more money for research into neurodegenerative disorders. In 2015 the UK government with the help of JP Morgan, an American multinational investment bank, set-up the Dementia Discovery Fund, with an initial investment of £15m and the commitment from several big pharmaceutical companies to invest. The fund's strategy was to raise £100m for dementia R&D and move beyond the amyloid hypothesis. It has invested in some 12 start-ups and projects investigating novel ways to stop or reverse the complex biological processes that lead to dementia. In November 2017 the Bill and Melinda Gates Foundation invested US$50m into the fund, which took its total to £130m. Other well-funded novel research projects include the UK Dementia Research Institute, which brings together the Medical Research Council, Alzheimer's Society and Alzheimer's Research UK in a £250m initiative involving more than 400 scientists, who are leading efforts to transform the treatment and care for people with dementia.


Dementia is a 21st century Damocles Sword positioned to bankrupt healthcare systems in the developed world. Dementia is a vast, fast growing global killer disease effecting about 7% of people living in wealthy nations and costing billions. Despite billions spent on dementia R&D over the past 2 decades there are no viable treatments to either slow or stop the progression of the disorder. Alcohol use has been suggested as a significant contributory factor for the onset dementia. Public policies to curb the use of alcohol are insufficient to significantly dent the vast and escalating burden of dementia. This shifts the emphasis for a solution to medicine. Despite the dearth of medical solutions, things are beginning to change with some recent novel research initiatives specifically targeting neurodegenerative disorders, which might help to lift the Damocles Sword.
view in full page